Great Job By Our 3rd, 6th, 7th & 8th Grade Students With Their Spring Concert!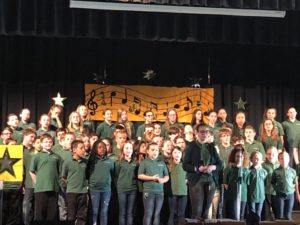 Holy Family Catholic School Won a Top Ten Award For Our Recent MAP Achievement Scores!!!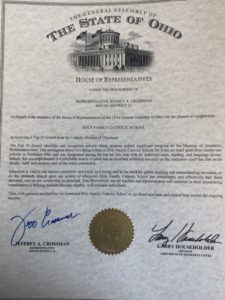 Out of 91 elementary schools in the Diocese of Cleveland, Holy Family ranked in the TOP TEN.  We were also recognized by the State of Ohio House of Representatives.
Happy Pi Day!
Thank you to Mr. Brownfield for taking one in the face.  Congratulations to our Pi Day winners.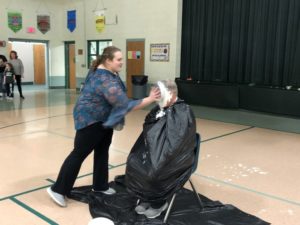 Catholic Schools Week BINGO Fun!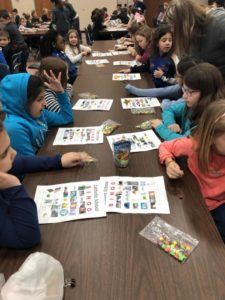 Great Job By Our Students During Our Christmas Eve Mass.
Our Christmas Concert Was Awesome!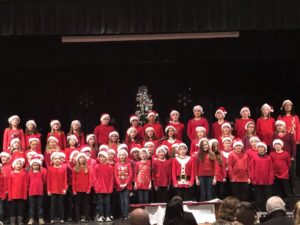 8th Grade With Their Kindergarten Buddies Making Christmas Ornaments.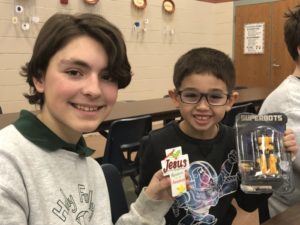 Awesome Job By All Of Our Band Students!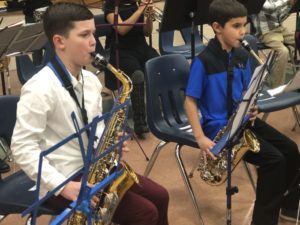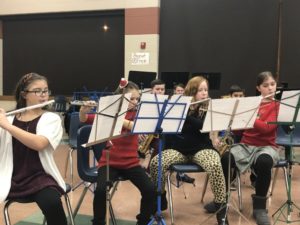 Fantastic Job By All Our Students With Our Thanksgiving Food Drive!  Way To Help Our Social Action Group.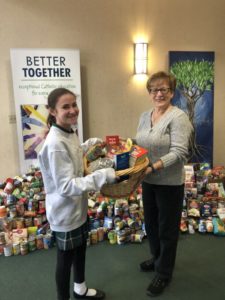 Awesome Job By Our Second Graders With Their All Saints Day Celebration.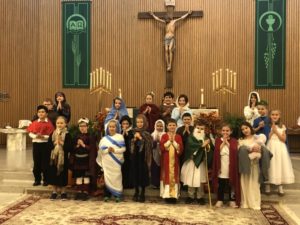 Happy Halloween From HFS!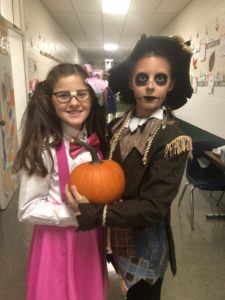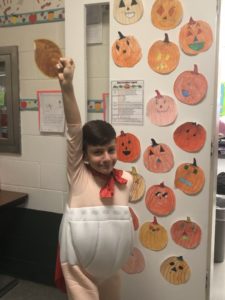 Great Job 6th & 7th Grade Painting Pumpkins with Preschool.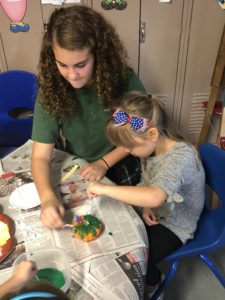 We Had A Great Time At Donuts With Dad!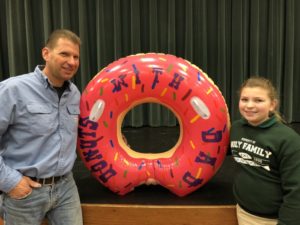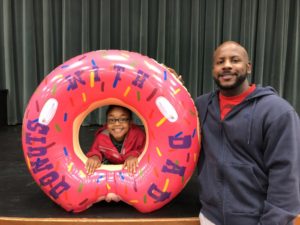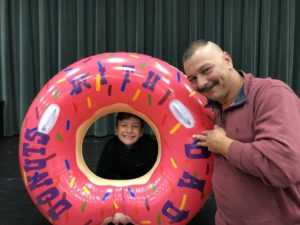 Thank You To All Parents Who Came To Bring Your Parent To PE Day.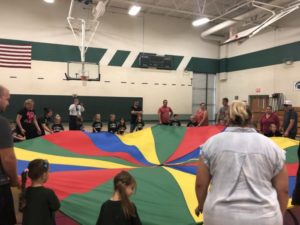 Happy Talk Like A Pirate Day.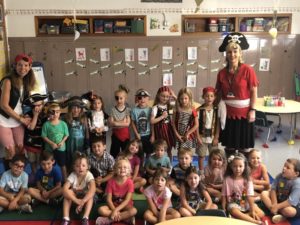 Thank You To Our 8th Grade Students Who Visited The Parma Fire Dept.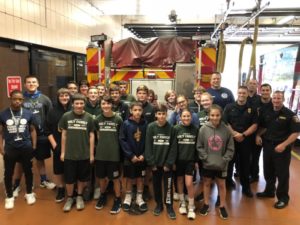 Great Job By All Our Student Council Candidates.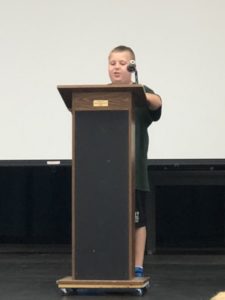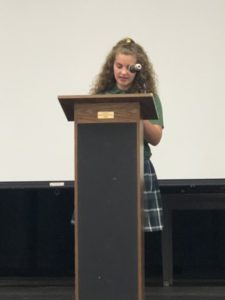 Our Students Celebrated At Our Opening School Liturgy!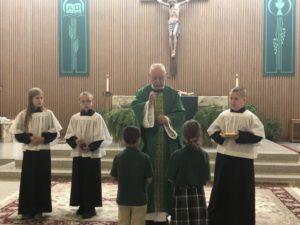 Awesome Job By Our 6th, 7th & 8th Grade Students With Their History Day, STEM Fair And Science Fair Presentations.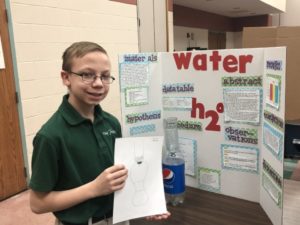 6th & 7th Graders With Their Preschool Buddies Writing Letters To Santa.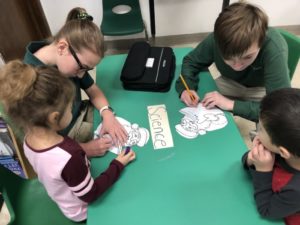 Sixth & Seventh Grade Had A Blast With Their Preschool Buddies At Their Pow Wow.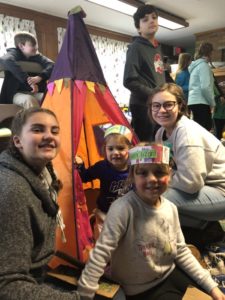 Fifth Grade Had A Great Time At Camp Christopher.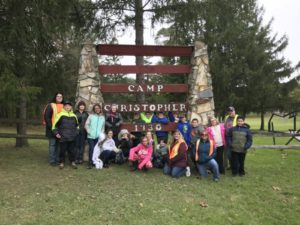 Thank You To Mrs. Brickman For Always Doing A Great Job With Our Displays!
Thank You To Everyone Who Made Grandparents Day So Special!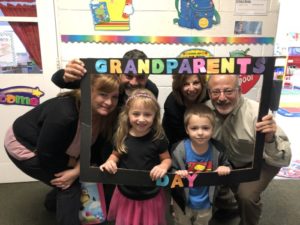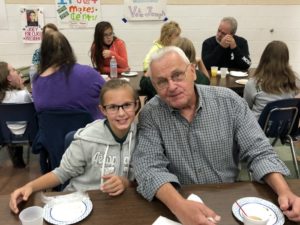 Come Join Cub Scouts Pack #371.
Please call the school office for more information.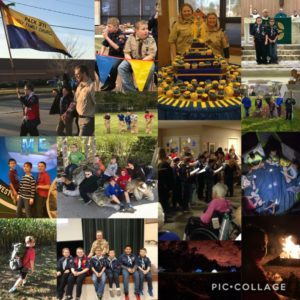 Thank You To Brookside Gives Back Foundation.
Mr. Christopher Anselmo created the Brookside Gives Back Fund to support tuition assistance for Catholic education.  A gift of $12,000 was given to students at Holy Family Catholic School and Saint Columbkille.  Thank you for your generosity.