Holy Family Athletics
At Holy Family Catholic School, our athletics department, develops each child as an individual, including the physical needs of our students. Our athletics department is a volunteer parish organization providing CYO sports for children in grades 3-8. Our goal is to encourage physical health while promoting teamwork, a strong work ethic, and a goal-oriented focus.
CYO Sports Grades 3-8
Fall season is ongoing. Holy Family is currently offering Flag Football (3rd/4th Grade), Rookie Tackle (5th/6th), and Volleyball grades 3 through 8.
Please visit CYO Sports on the menu bar for links to the required forms.
Holy Family Athletics to hold their annual Centurion Golf Classic on August 14th 2021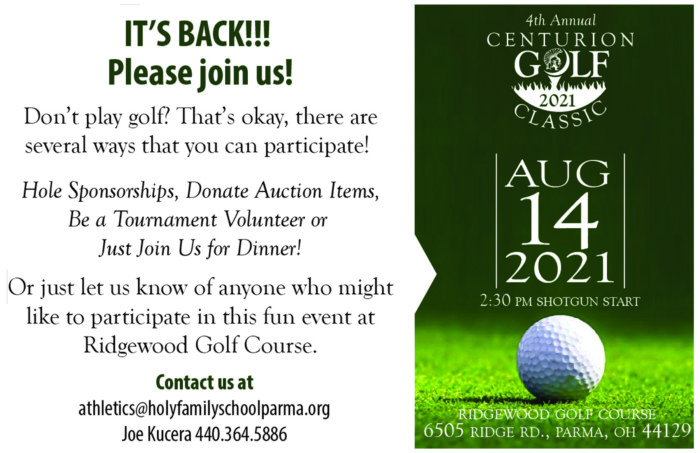 The Centurion Golf Classic is set to take place on Saturday, August 14, 2021 — tee off time is 2:30 p.m. at Ridgewood Golf Course.
Contact the Athletic Department
Jeffrey Csank, Athletic Director