Holy Family Athletics
At Holy Family Catholic School, our athletics department, develops each child as an individual, including the physical needs of our students. Our athletics department is a volunteer parish organization providing CYO sports for children in grades 3-8. We also offer intramural sports in 1st and 2nd grade. Our goal is to encourage physical health while promoting teamwork, a strong work ethic, and a goal-oriented focus.
CYO Sports Grades 3-8
Fall season starts on August 1. Sports available include Cross Country and Girls Volleyball. We are in need of girls in grades 5-8 for this fall season. Registration is still available until August 11 — drop dead date. After that rosters will need to be submitted. Games will begin on the weekend of August 26. Please visit CYO Sports on the menu bar for links to the Hold Harmless, Physical and Spirit Wear forms.
Winter season starts on November 1.  Games will begin the first weekend in December.  Look for winter sports information beginning in early September.
Spring season starts March 1. Games and track meets begin late March.  Look for spring sport information in early February.
Holy Family Athletics holds their Inaugural Centurion Golf Classic on Saturday, July 22, 2017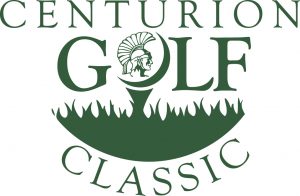 Our inaugural Centurion Classic took place, Saturday July 22. After the early morning downpour, the day turned out great for the outing and we got our full 18 holes in!
We'd like to thank many people and organizations for making this event possible.
First we'd like to thank Dave at Ridgewood Golf Course and all of his staff for taking such great care of us and helping us make the day a success.
We'd also like to thank our 80+ golfers who showed up to play despite the iffy weather, our 20+ guests who came to enjoy the dinner and camaraderie, our hole sponsors and all those who donated items for our door prizes and Chinese raffle baskets.
Lastly we'd especially like to thank those Athletics families that gave so much of their time, talent and treasure to help us pull this event off — it could not have been done without you!
We look forward to doing it again next year — hope to see you there!
Views of the Day!
Contact the Athletic Department
Joe Kucera, Athletic Director