Last Day For Hot Lunch Is June 2.
Reminder: Round 2 Deadline for Diocesan Tuition Assistance is

June 1.
Awesome job by our students at the talent show!!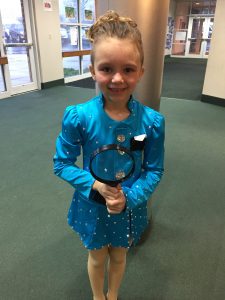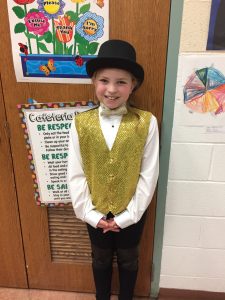 No One Eats Alone!!
As part of our anti-bullying program on February 10th Holy Family Students participated in our first No One Eats Alone Day.  Students were partnered in groups of 2 and 3 and given time to enjoy lunch together as well as to participate in friendly games and activities.  8th grade students showed thier leadership capabilities in planning the day.
Our Students Had A Fun Time Visiting Yorktown Lanes.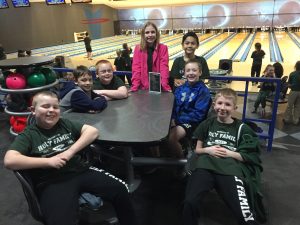 Thank You To All Our Students!
To spread the Christmas cheer, Holy Family students collected pajamas and books.  These donations will be delivered to The Pajama Program and given to children in need.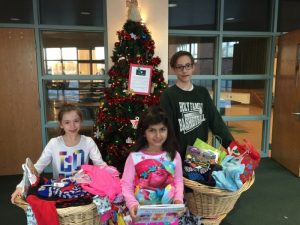 Our Entire Student Body Celebrated The Feast Of Our Lady Of The Rosary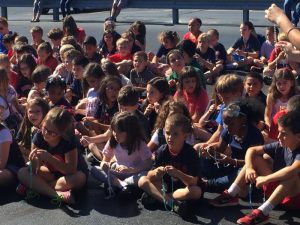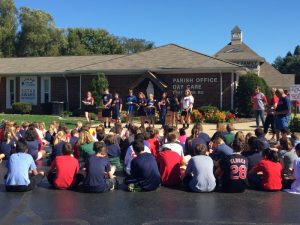 Let's Go Cavs!!
Please join us for the 2nd Annual Holy Family Parish Office Basketball Pool as OUR World Champion Cleveland Cavaliers defend their title.  Be one of the first 100 people to purchase a basketball square for the entire season of HOME games.  If the last digit of the score at halftime and the final score intersects with your square, you win.  You have a chance of winning $25 or up to $100 for each game.  Each square costs $80.  You will keep the same numbers for the entire 41 home games.
Altar Server Sign-Ups
If your son or daughter is in fifth grade or higher and interested in becoming an altar server please see the link below!
Altar Server Information Consent Form.pdf
Grandparents Day
Grandparents and special friends had a wonderful time at our celebration.  Thank you for coming!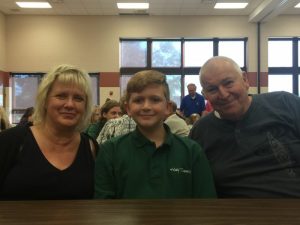 Our Students Did A Great Job Performing The Lion King.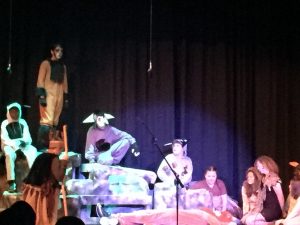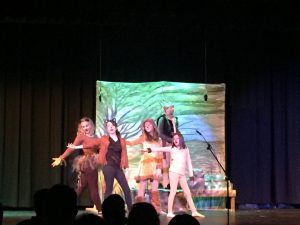 Congratulations To Our 8th Grade Graduates!
Best Of Luck To All Of Them In High School.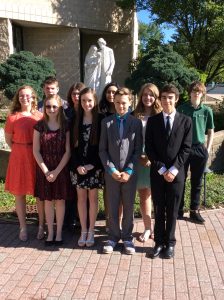 Our Fifth Graders Had Fun In Science Class Calculating Speed.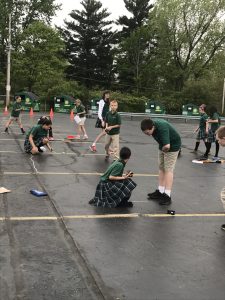 Holy Family Catholic School students participated in an assembly Everyday Heroes: Standing Up For The Things We Believe in.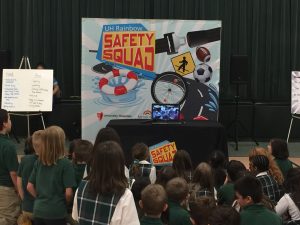 THANK YOU!! To all students, parents and families for making our candy sale such a success.  Our school raised over $9200!!

WE WON!! The Recycle Bowl Competition
A BIG thank you to everyone who helped us win the 2016 Recycle Bowl Competition for the Cleveland area.  Holy Family Parish and School will receive a $500 check and Certificate of Participation.
Holy Family Students Were Excited To Wear Their Indians Gear
All money raised from this fundraiser will be donated to a charity chosen by our student government.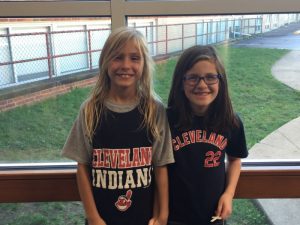 Our Students Are Excited About Our New Active Tables
Our new active tables allow multiple students to learn and grow while using the latest technology.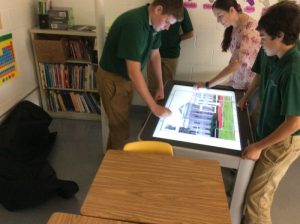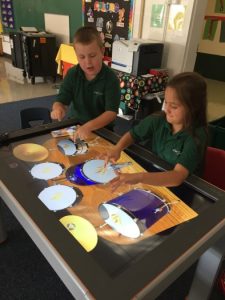 Our First And Second Graders Had A Blast At Patterson's Fruit Farm.