Have a Wonderful and Safe Summer!
Parish Festival will be July 31st – August 4th.
First day of school for Grades 1-8 will be Wednesday, August 21st.
First day of school for Kindergarten will be Thursday, August 22nd.
First day for hot lunches will be Monday, August 26th.
Great Job By Our 3rd, 6th, 7th & 8th Grade Students With Their Spring Concert!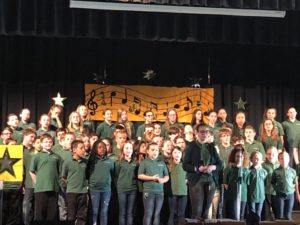 Holy Family Catholic School Won a Top Ten Award For Our Recent MAP Achievement Scores!!!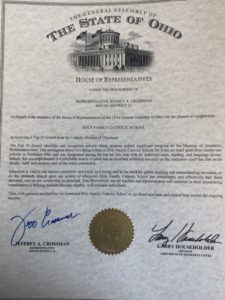 Out of 91 elementary schools in the Diocese of Cleveland, Holy Family ranked in the TOP TEN.  We were also recognized by the State of Ohio House of Representatives.
Happy Pi Day!
Thank you to Mr. Brownfield for taking one in the face.  Congratulations to our Pi Day winners.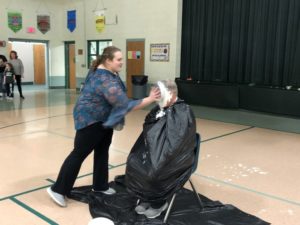 Catholic Schools Week BINGO Fun!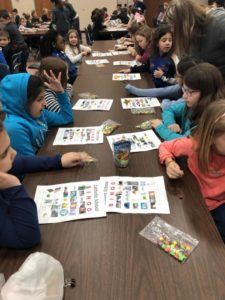 Great Job By Our Students During Our Christmas Eve Mass.
Our Christmas Concert Was Awesome!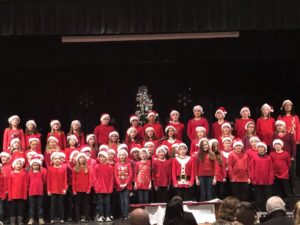 8th Grade With Their Kindergarten Buddies Making Christmas Ornaments.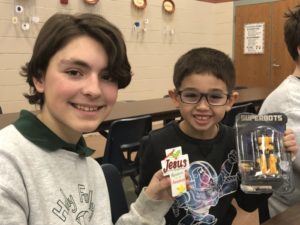 Awesome Job By All Of Our Band Students!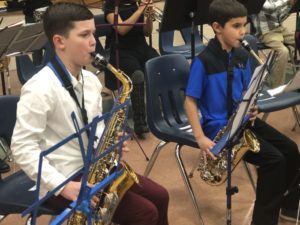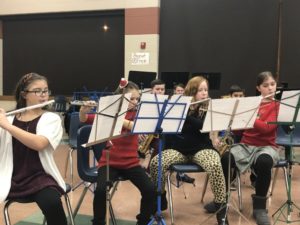 Fantastic Job By All Our Students With Our Thanksgiving Food Drive!  Way To Help Our Social Action Group.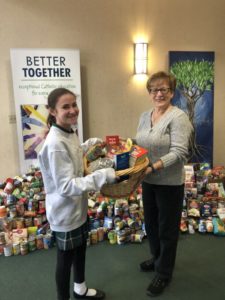 Awesome Job By Our Second Graders With Their All Saints Day Celebration.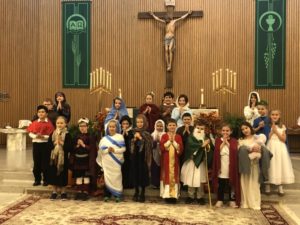 Happy Halloween From HFS!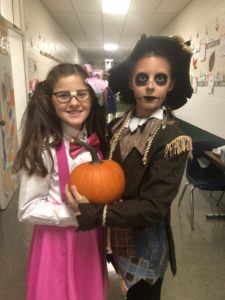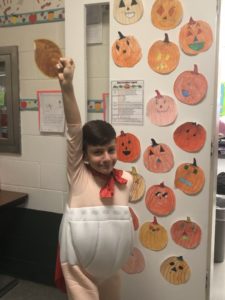 Great Job 6th & 7th Grade Painting Pumpkins with Preschool.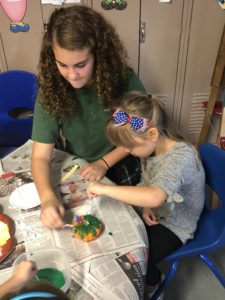 We Had A Great Time At Donuts With Dad!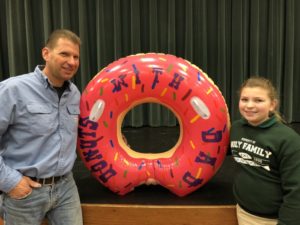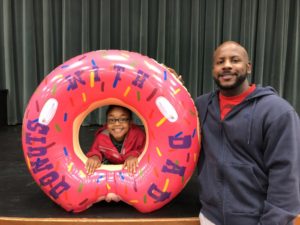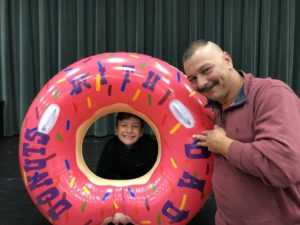 Thank You To All Parents Who Came To Bring Your Parent To PE Day.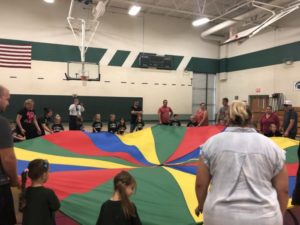 Happy Talk Like A Pirate Day.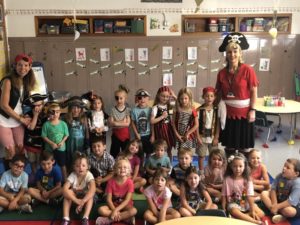 Thank You To Our 8th Grade Students Who Visited The Parma Fire Dept.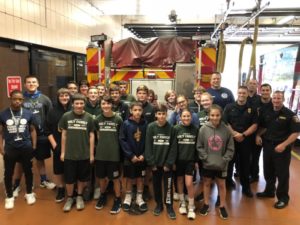 Great Job By All Our Student Council Candidates.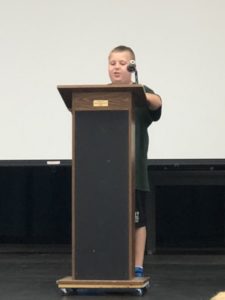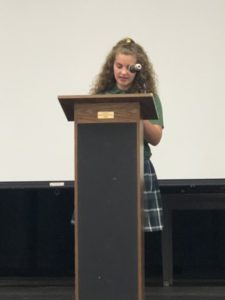 Our Students Celebrated At Our Opening School Liturgy!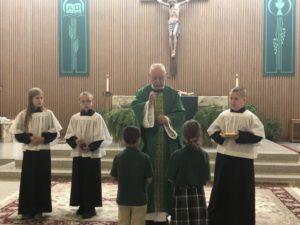 Congratulations To Our Graduating 8th Grade Class.
Best wishes to you in High School.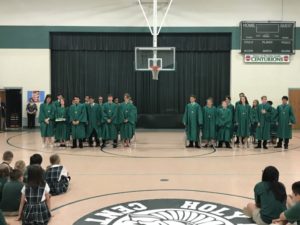 Awesome Job By Our 3rd, 4th and 5th Graders Who Performed At Our Spring Choral Concert.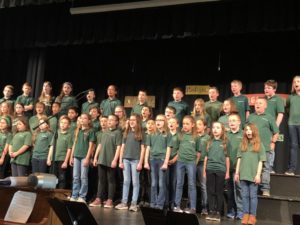 Thank You To Deacon Chuck For Blessing Our 7th & 8th Students As They Left For Washington D.C.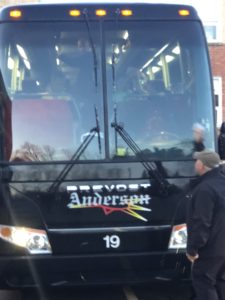 Congratulations To All Our Third Quarter Honor Roll and Merit Roll Students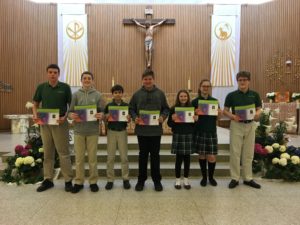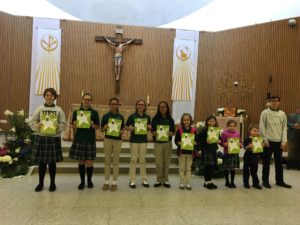 SHOUT OUT!!!!
Our students are giving shout outs to their classmates, friends, teachers and administrators.
Izzy said " Shout out to Sadie for always being a good friend and always being there".
Dylan said "Shout out to Joseph for helping me with my Algebra, English and Vocab".
Maeve said "Shout out to Miss Yuhas for being the best teacher".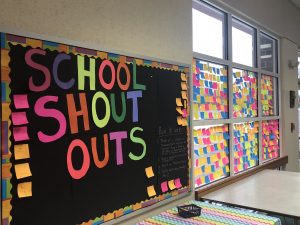 Parachute Fun! Our Kindergarten Students Had A Blast With Their 8th Grade Buddies!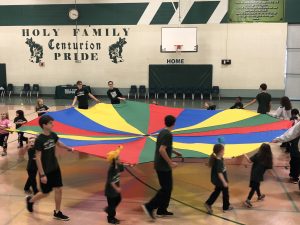 Catholic Schools Week – Family Picnic
Thank you to all our families who came to the family picnic.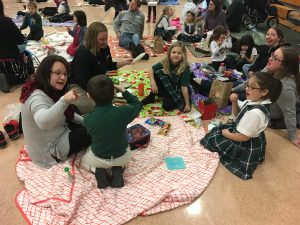 Our Students Did A Great Job Decorating Our School Christmas Tree.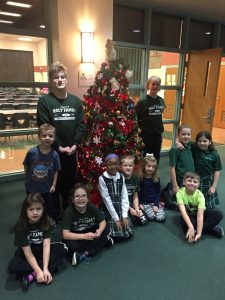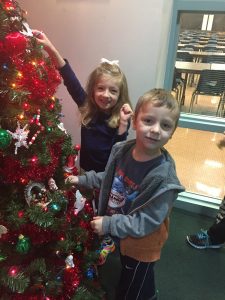 Holy Family Catholic School is especially thankful this Thanksgiving for our students and their families who were so generous during our Thanksgiving Food Drive.  We collected nearly 2,000 food items!!!
Our 5th Graders Honored All Veterans

Check Out Our Pumpkin Contest Winner, Congrats To Our 8th Grade!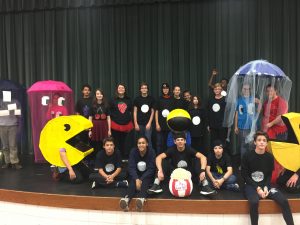 Congratulations to Mrs. Forkapa
Thank you for your 16 years of dedication to our school.  Best wishes for your retirement.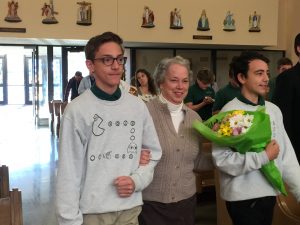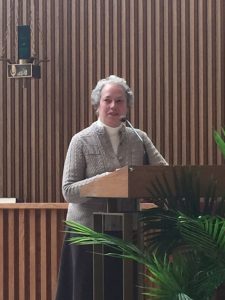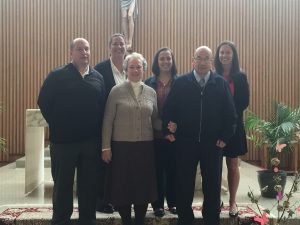 Holy Family Is Very Excited For Grandparents Day.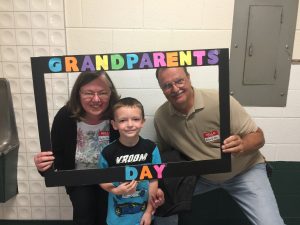 On Grandparents Day Our Junior High Students and Grandparents Did A STEM Project.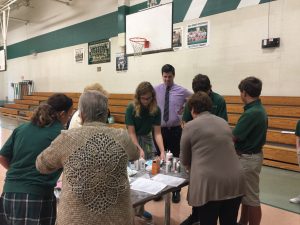 Check out our 7th graders who won the class STEM project contest.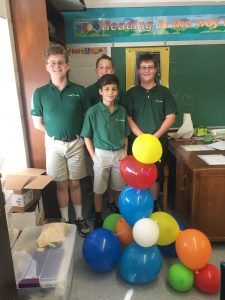 Welcome Back Students!!
We are all very excited for this school year.  We would like to welcome Mr. Michael Timmons, our new 6th grade teacher.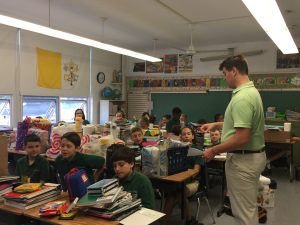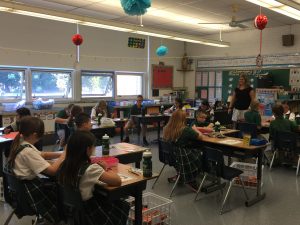 Awesome job by our students at the talent show!!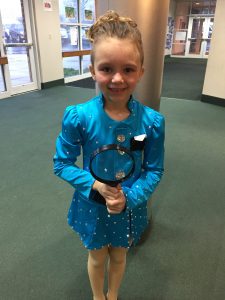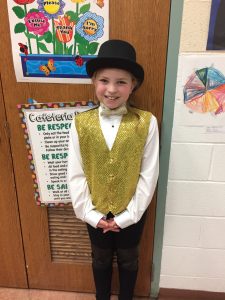 No One Eats Alone!!
As part of our anti-bullying program on February 10th Holy Family Students participated in our first No One Eats Alone Day.  Students were partnered in groups of 2 and 3 and given time to enjoy lunch together as well as to participate in friendly games and activities.  8th grade students showed thier leadership capabilities in planning the day.
Our Students Had A Fun Time Visiting Yorktown Lanes.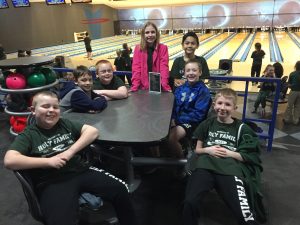 Thank You To All Our Students!
To spread the Christmas cheer, Holy Family students collected pajamas and books.  These donations will be delivered to The Pajama Program and given to children in need.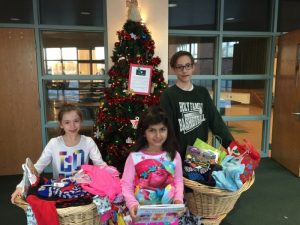 Our Entire Student Body Celebrated The Feast Of Our Lady Of The Rosary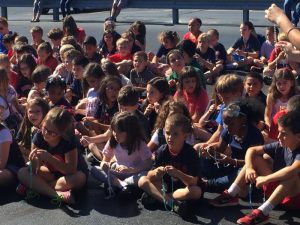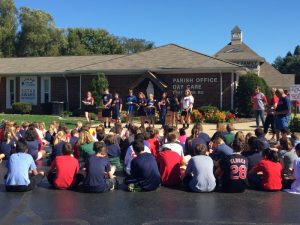 Altar Server Sign-Ups
If your son or daughter is in fifth grade or higher and interested in becoming an altar server please see the link below!
Altar Server Information Consent Form.pdf
Grandparents Day
Grandparents and special friends had a wonderful time at our celebration.  Thank you for coming!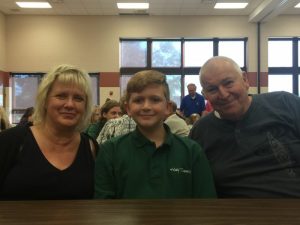 Awesome Job By Our 6th, 7th & 8th Grade Students With Their History Day, STEM Fair And Science Fair Presentations.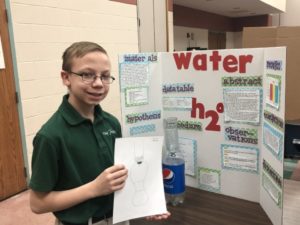 6th & 7th Graders With Their Preschool Buddies Writing Letters To Santa.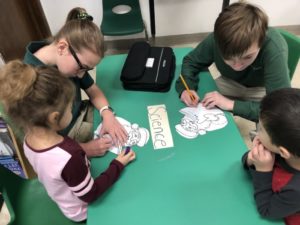 Sixth & Seventh Grade Had A Blast With Their Preschool Buddies At Their Pow Wow.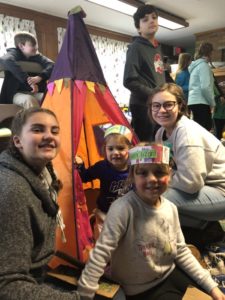 Fifth Grade Had A Great Time At Camp Christopher.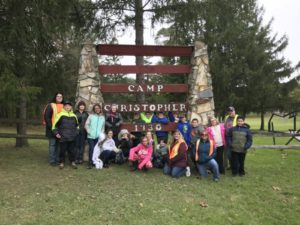 Thank You To Mrs. Brickman For Always Doing A Great Job With Our Displays!
Thank You To Everyone Who Made Grandparents Day So Special!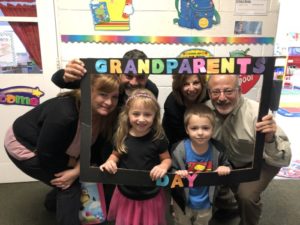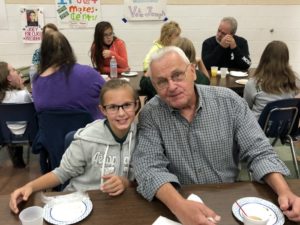 Come Join Cub Scouts Pack #371.
Please call the school office for more information.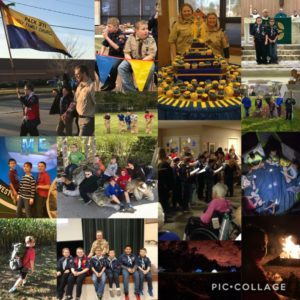 Thank You To Brookside Gives Back Foundation.
Mr. Christopher Anselmo created the Brookside Gives Back Fund to support tuition assistance for Catholic education.  A gift of $12,000 was given to students at Holy Family Catholic School and Saint Columbkille.  Thank you for your generosity.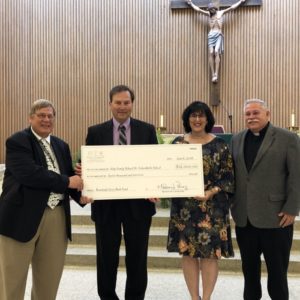 Field Day Fun!!!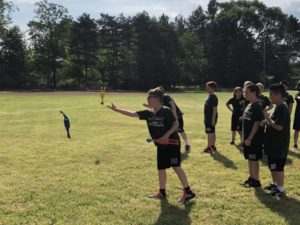 Our 8th Graders Did An Awesome Job On Their Lip Sync!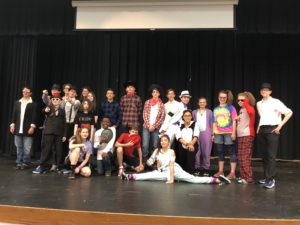 Check Out Our Students During Retreat Day.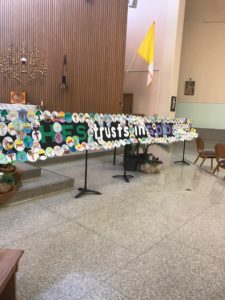 Our 5th Grade History Day Was Awesome!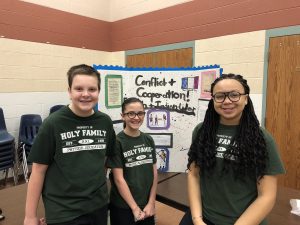 Our Students Did A Great Job On Their STEM Fair Projects.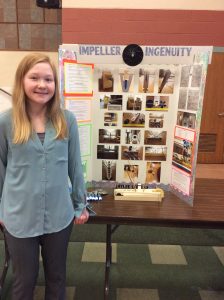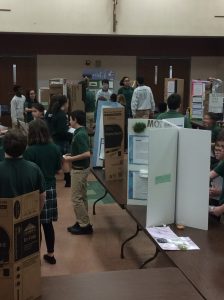 Great Job By Our Students At The Christmas Pageant!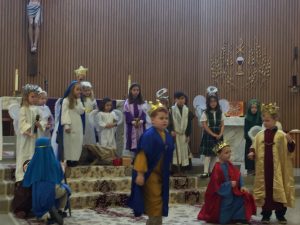 Special Thank You To All Of Our STEM Fair Presenters.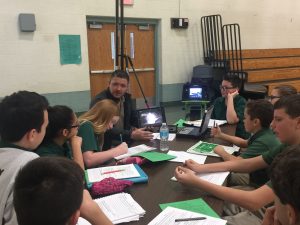 Look At Our 2nd Grade Celebrating All Saints Day.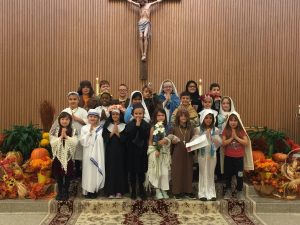 Our Students Were Very Excited At The Playground Dedication!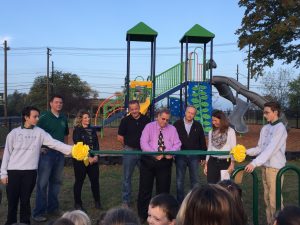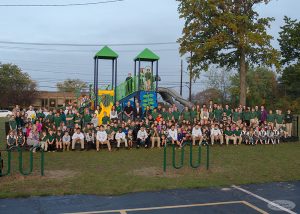 Congratulations To Our New Student Council Members Installed Last Night.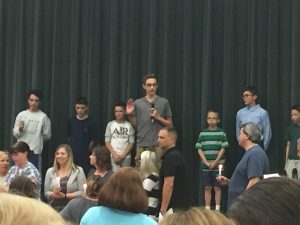 We Honored Our Safety Forces On 9/11.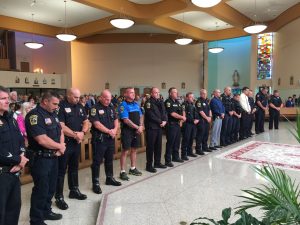 Chrome Books Are Here!
Our students in grades 5-8 are eager to start working on their chrome book.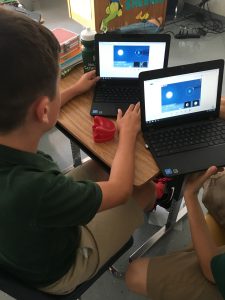 Join Cub Scouts!
All boys in grades 1 – 5 with their families are invited for a night of learning and fun Friday, Sept 8 at 7:00 pm. For more information contact Brett Giddings Cub Master Pack 371 at 216-849-5480.  Click on the link below for more details.
HFS Cub Scout Pack 371 Information Night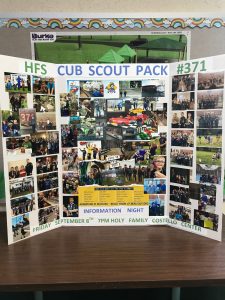 Our Students Did A Great Job Performing The Lion King.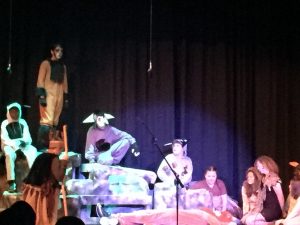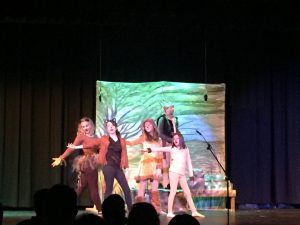 Congratulations To Our 8th Grade Graduates!
Best Of Luck To All Of Them In High School.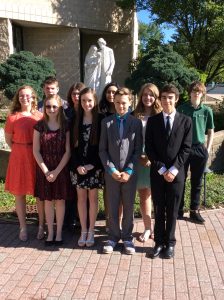 Our Fifth Graders Had Fun In Science Class Calculating Speed.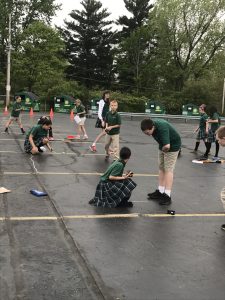 Holy Family Catholic School students participated in an assembly Everyday Heroes: Standing Up For The Things We Believe in.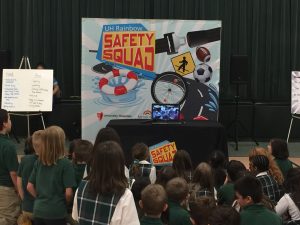 THANK YOU!! To all students, parents and families for making our candy sale such a success.  Our school raised over $9200!!

WE WON!! The Recycle Bowl Competition
A BIG thank you to everyone who helped us win the 2016 Recycle Bowl Competition for the Cleveland area.  Holy Family Parish and School will receive a $500 check and Certificate of Participation.
Holy Family Students Were Excited To Wear Their Indians Gear
All money raised from this fundraiser will be donated to a charity chosen by our student government.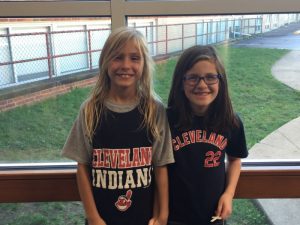 Our Students Are Excited About Our New Active Tables
Our new active tables allow multiple students to learn and grow while using the latest technology.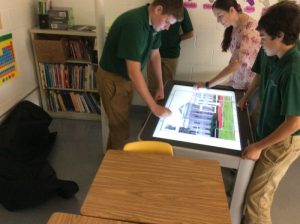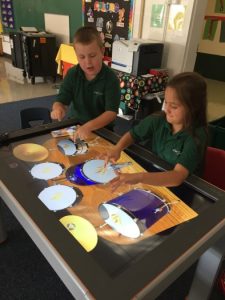 Our First And Second Graders Had A Blast At Patterson's Fruit Farm.