"It's all good in Kindergarten"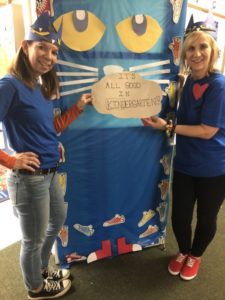 Upcoming events:
Kindergarten & Day Care/Preschool  Open House – 10:00 am – 12:30 pm  October 28, 2018
Please come and see what we have to offer.
Wednesday, October 31st  Classroom Halloween Party 12:45 pm.  Parents are welcome to attend!
Friday, November 1st – All Saints Day Mass – Holy Day of Obligation
Mass with our 8th grade buddies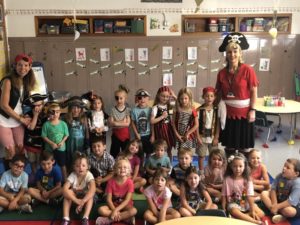 We had fun dressing up and talking like a pirate for "Talk like a Pirate Day"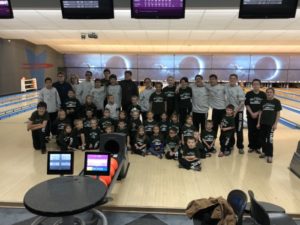 Bowling with our 8th grade buddies was so much fun!!